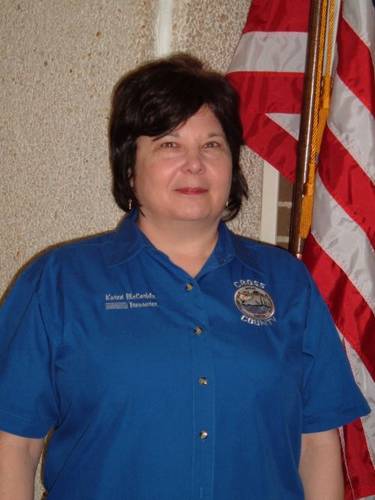 Karen McCorkle
Welcome to the Cross County Treasurer's Office. The Treasurer is the disbursement officer of the county and the unofficial or quasi comptroller. As Treasurer I am responsible for the custody and disbursement of all county funds. The Treasurer's office receives county property tax collections from the collector, county turn back funds, grant funds, fees and fines from other county officials and departments and revenues from various taxing entities of the county. To account for all monies in accordance with the requirements of Arkansas state law, this office presently maintains seventy-seven separate funds on the Treasurer's books and has five bank accounts.

The Treasurer must keep an accurate and detailed account of all receipts and disbursements of the county. Treasurer's records are the proof of the official acts of the office and so it is necessary that they be accurately recorded and well maintained. We are audited for compliance for each year by the Arkansas Division of Legislative Audit.

To keep current on the requirements of this office I attend various continuing education seminars each year.

The County Treasurer is required to make a monthly financial report to the quorum court on the fiscal condition of the county. Also another duty of the County Treasurer is to prepare the revenue projections for county funds . This is to help in preparing the County Budget.
The Office of the Treasurer is operated within its annual budget that the Quorum Court establishes each year.
The Treasurer's Office hours are Monday thru Friday 8:00 am to 4:00 pm.
Karen McCorkle
Cross County Treasurer
705 E. Union-Rm 6
Wynne, AR 72396

Phone: 870-238-5725 Office
870-238-5705 Fax

e-mail: crosstreasurer@sbcglobal.net
Chief Deputy Treasurer: Liz Stafford