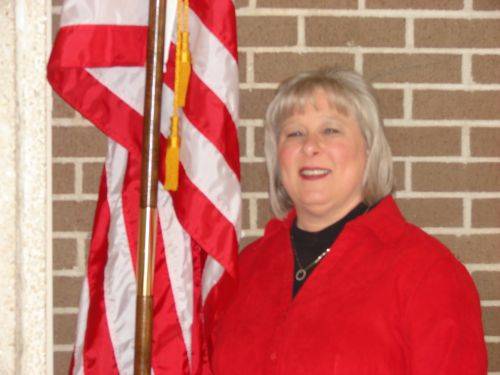 Rhonda Sullivan
Circuit Clerk
Welcome to the Cross County Circuit Clerk's office. The administration duties of the circuit clerk are to maintain a record of all proceedings of the circuit, criminal, domestic relations, and juvenile courts. The circuit clerk is also the ex-officio county recorder, and is responsible for recording deeds, mortgages, releases liens and surety bonds, and many other instruments which involve property within Cross County. The circuit clerk is also responsible for sending notices to jurors and managing jury duty, swearing in of notaries, keeping records and mailing payments of private child support cases. The circuit clerk also records DD 214's, state judgments and IRS liens.
THE LAW PROHIBITS THE CIRCUIT CLERK OR ANY OF ITS DEPUTIES FROM GIVING LEGAL ADVICE. THE OFFICE CANNOT ACT AS AN ATTORNEY AND DOES NOT HAVE FORMS TO OPEN ANY COURT CASES AND DOES NOT HAVE FORMS CONCERNING PROPERTY. IF YOU NEED LEGAL ASSISTANCE, YOU SHOULD SEEK AN ATTORNEY.
RHONDA SULLIVAN, CIRCUIT CLERK
CROSS COUNTY CIRCUIT CLERK'S OFFICE
705 E UNION ROOM 9
WYNNE AR 72396
(870)238-5720 PHONE
(870)238-5722 FAX
sullivantrio@yahoo.com
Office Hours:
Monday thru Friday 8:00 a.m.-4:00p.m.
Office does not close during the noon hour.
Closed for all federal holidays
Office Fees:
- Land Recording Fees, Miscellaneous Filing, Notary Bonds, Foreign Judgment, Material Man's Lien, Medical Lien - $15.00 for 1st pg and $5.00 for each additional page.
- New case filing - $165.00
- Re-open case- $50.00
- Certified copies- $5.00
- Copies- $ 0.50 per page
- Writ of Garnishment, Writ of Execution- $20.00
- Mortgage Assignments, Mortgage Release, or other Recordable Instruments with Multiple Names- $15.00 (1st page $5.00 for each additional $15.00 per additional instrument listed - not to exceed $300.00)
- Writ of Assessment- $8.00
- Notice of Default on Non-Judicial Foreclosure-$15.00 (1st pg $5.00 for each additional Plus $140.00 additional - effective January 1st 2008.)
LEGAL DOCUMENTS SHOULD BE PREPARED ACCORDING TO ARKANSAS STATUTES WHEN THEY ARE DELIVERED TO CIRCUIT CLERK'S OFFICE TO BE RECORDED.
THE CIRCUIT CLERK'S OFFICE DOES NOT PREFORM SEARCHES. WE WILL, HOWEVER, ASSIST YOU IN YOUR SEARCHES.

Frankie Tabor
Chief Deputy Criminal
and Juvenile Division

Jimmie Johnson
Child Support and
Domestic Relations

Darlene Woodard
Real Estate